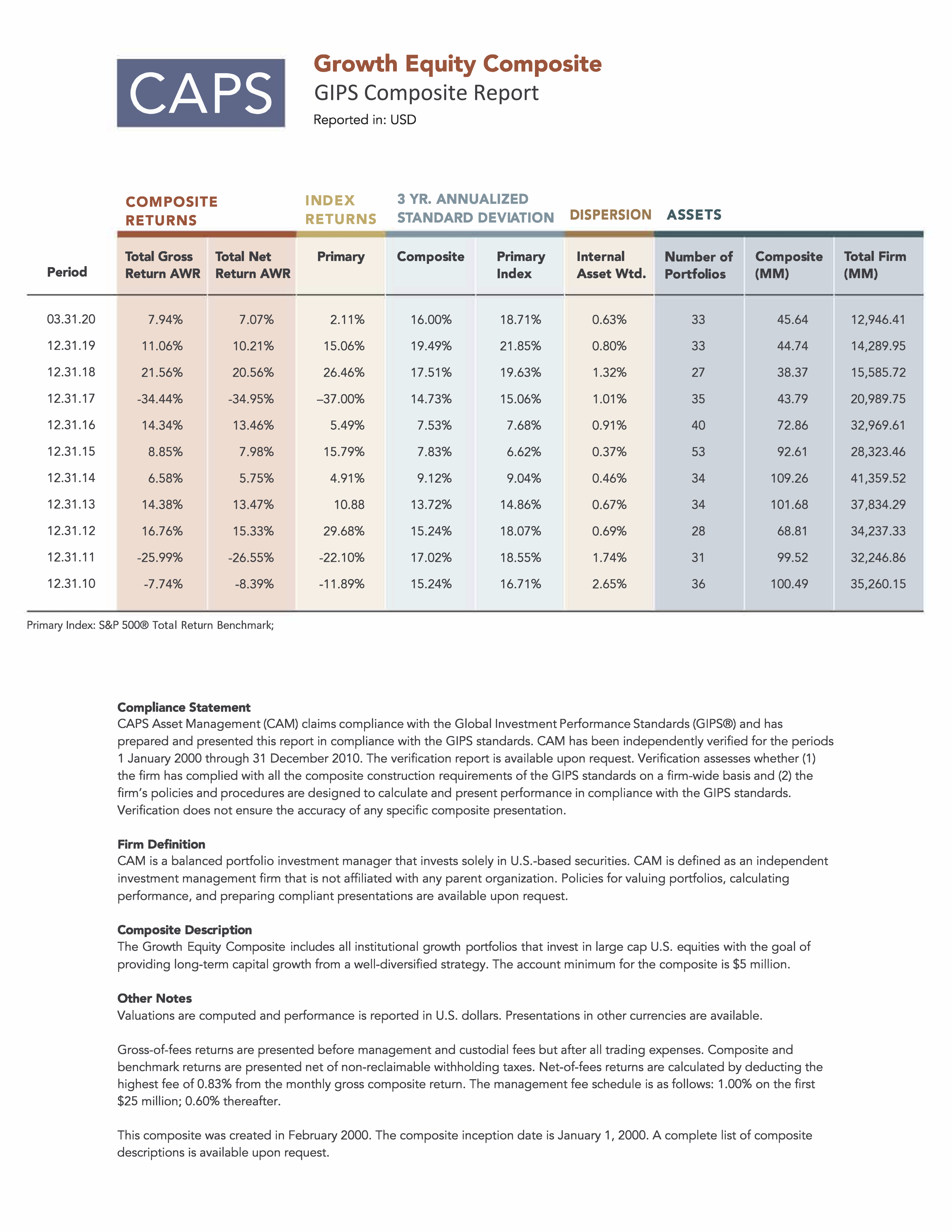 How does CAPS help you comply with GIPS®?
Consider the GIPS® Report. Our software allows you to quickly and easily generate your presentations across all of your composites and pooled funds. On time. Without errors.
The CAPS software also allows you to control the information going to interested parties.
Performance Summary to executives and sales teams;
Gain/Loss information for RFP's and questionnaires;
Unassigned Assets to portfolio managers;
and much, much more.
We have a better solution.
Let CAPS organize your performance.